As a member of the Illinois State Academy of Science you have the opportunity to: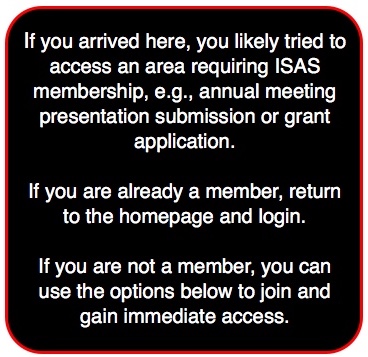 Attend and present your work at the annual meeting while networking with other Illinois scientists
Attend Academy affiliated workshops and symposia
Receive 50% page charge discounts when publishing in the Transactions
In addition, student members can:
Gain experience presenting research at a regional level
Compete for Student Research Grants and Annual Presentation Awards
If you are already a member, log in now to gain full access to our website.
In you are not a member, consider joining today. Membership fees are just $45/year for regular members and $22.50/year for student members (requires faculty mentor). Families can join for $67.50/year and there is a life membership option for $675.
We use secure PayPal to provide you with credit card and direct debit options. We do still offer mail registration and payment options by downloading a Membership Application. If you have questions regarding membership or any other ISAS related matter, you may use our Contact Us page.
If you are wanting to register multiple persons for membership, e.g., a faculty member covering the cost of student memberships, a PayPal invoice can be generated rather than having to register each person individually. For this option, please submit a request via our Contact Us page.
Note that after payment you will be taken to a page to complete your registration.
For your convenience, except for life members, your membership will automatically renew view PayPal.
You can manage and/or terminate these subscription renewals via PayPal.
| | | | |
| --- | --- | --- | --- |
| Regular Member $45/yr | Student Member $22.50/yr | Family Memberhip $67.50/yr | Life Member $675 |
| | | | |